Day 17 is here and of course, it's here with its share of events because until there are some fireworks, it's not really a Bigg boss house, is it? Taking from there we first notice an argument between Rashami and Asim over food. According to her, a certain amount of food would've been enough for everyone, however, her calculation backfires which leads to an argument between Asim and her. Mahira and Devoleena also get dragged into this. The entire fiasco upsets Rashami a lot. Will she confront Asim to clear things now?
Later, Bigg Boss announces a task  – BB Toy Factory where the teams are split into two – Shuklas and Chhabras. This task becomes a crucial one as this task gives one girl her ticket to finale. The two teams are supposed to make soft toys with the help of all material provided. In a given time span, every girl is seen making soft toys to perfection with an aim of winning her ticket to finale. The boys, on the other hand, will be seen monitoring all the toys basis which the selection will be made. Who do you think wins her ticket to finale?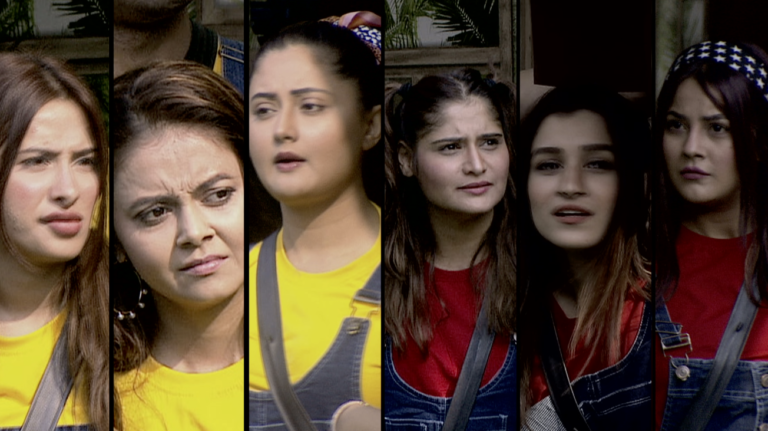 Going forward, Sidharth Shukla is seen clarifying his issues with Devoleena. Post certain tasks, he expected her to have his back, however, the later did not happen. He then speaks to Devoleena in a very curt tone which offends her. She even goes to justify herself but is unhappy about everything that happened. What happens next? Has Sidharth lost a friend for life?
To find out more, put vivo V17 Pro presents Bigg Boss on your watchlist every Monday – Friday at 10:30 pm and  Saturday- Sunday at 9 pm only on COLORS. Catch the latest news and updates @BiggBoss on Twitter, ColorsTv. BiggBoss on Facebook, @Colorstv on Instagram and anytime on VOOT.