Post yesterday's grilling questions by Rajat Sharma for Paras, Rashami, Asim, tonight it's Sidharth, Mahira, Aarti, Shehnaaz and Rashami's turn to answer some serious questions. First up was Shehnaaz who has to face questions about her relationships, game strategies and more. Also, incidents pertaining to her were remembered and enquired about. From Sidharth Shukla to Paras, to winning the game, what's Shehnaaz's justification to all them going to be?
Sidharth Shukla was later was questioned about his bond with Rashami Desai and how thing used to be between them back in the day on the set of their show. Sidharth Shukla even admits to how he liked her but due to some events, misunderstandings grew between them.
Going forward, one by one, Mahira and Arti were called into this witness stand where Mahira first was asked about always being dependent on Paras, playing her game as per him and even answering on behalf of him. Also, in case Paras and Mahira were in the top two, would she let Paras take home the trophy? What's her response going to be? Next up was Arti who was accused of constantly interfering in matters of other people. Also, about her friendship with Sidharth and Rashami. If she is a friend to both of them, why is it that she's always siding Sidharth Shukla? Rajat Sharma also asked her about her chemistry with Sidharth Shukla. Will this be an awkward one to answer?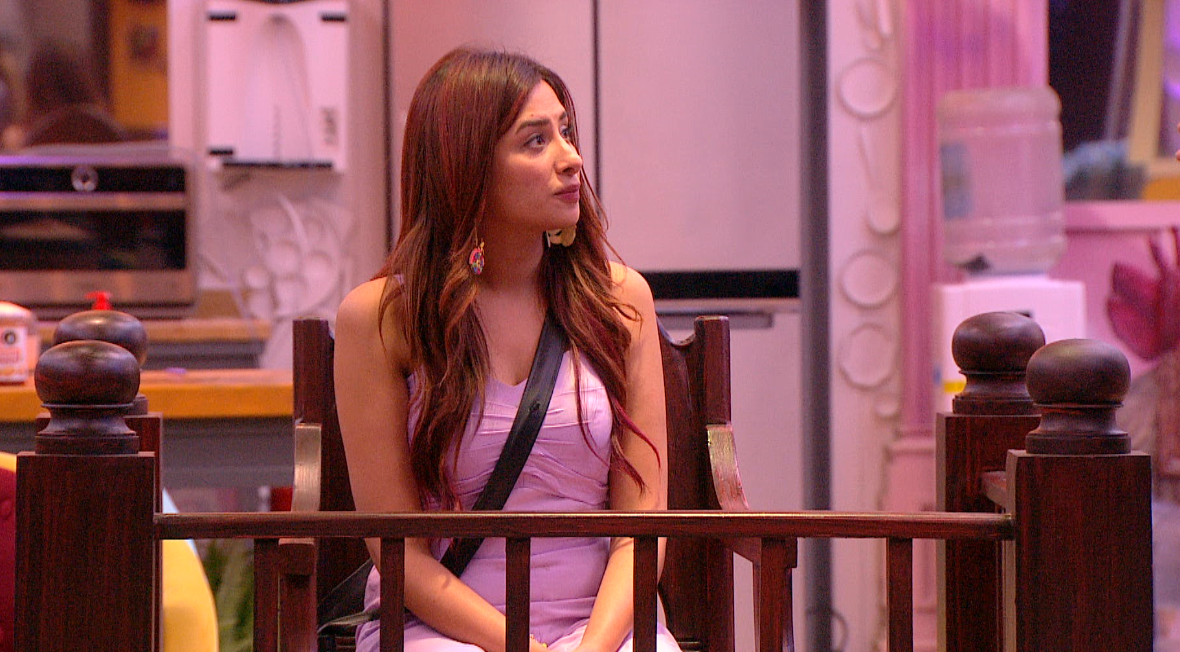 Post all this, we see a fun-filled moment between Sidharth and Rashami where Mahira is cuddling with Rashami and asking the two of them about their fights even after sharing an amazing rapport and chemistry. Sidharth and Rashami, of course, have a funny take on this. Here's what they said!
Last, but definitely not the least a spooky prank is played with the housemates that are supervised by everybody's favourite Vicky Kaushal. Taking a cue from his upcoming film Bhoot Part One: The Haunted Ship, the environment in the house will be pretty spooky and everybody's going to panic. This task FYI will come with an added purpose. Vicky Kaushal will not be the only one walking out of the house post this prank, he will with one of the house members. Who will it be? Who will be spending their last few moments in the house?