Last on Naagin 2 we saw how Rocky was against Anshuman and Shivangi. But Anshuman was determined enough to make Rocky understand the truth. He went near the naagmani but just then Rocky came to protect the naagmani. A major fight happened between the two naags.
Anshuman insisted Rocky to come along to the Panchner haveli so that he could make him aware about the reality and that the people who were being nice to him were actually his foes.
Rocky didn't believe in Anshuman but eventually agreed after repeated requests. In the haveli Anshuman took Rocky in a room in front of a Shesh Naag statue and told him that Shesh Naag could see everything that happens, especially the killers who kill any member of their clan. Rocky gets the shock of his life to see Yamini and Sesha's real faces and whom all they killed in past. He didn't believe his eyes.
Later Sesha and Yamini got to know that Anshuman had taken Rocky along, they almost killed Anshuman while Rocky was away!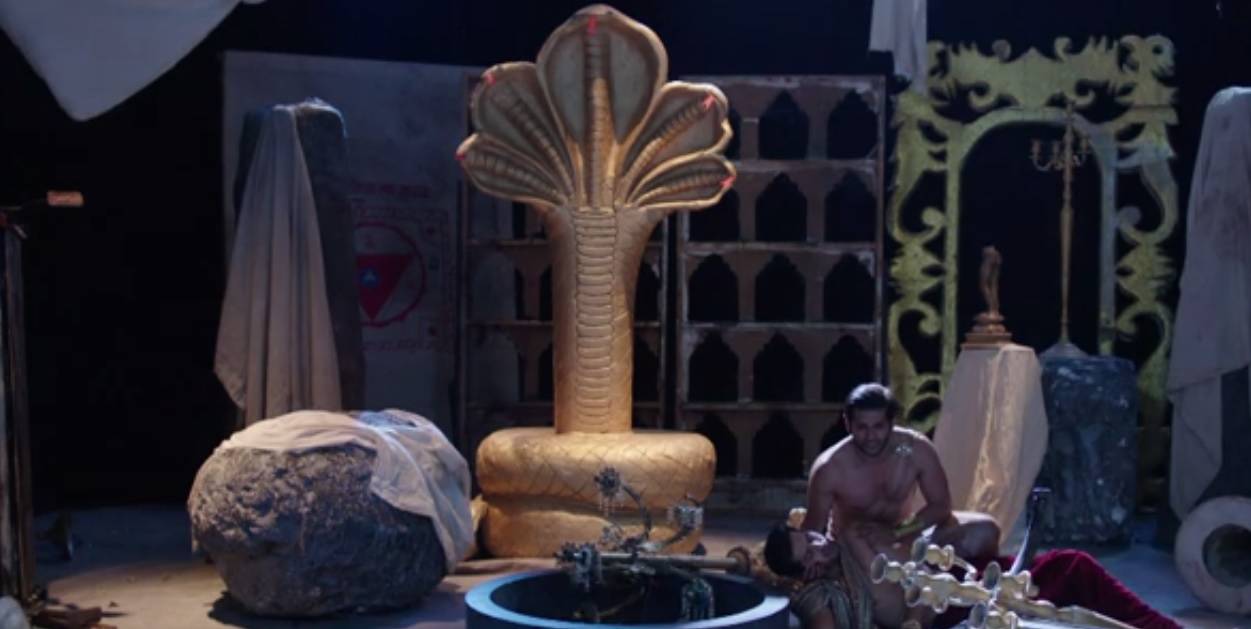 On his return Rocky saw an injured Anshuman who was trying to tell him something, but succumbed to his injuries before he could talk. Rocky felt even more devastated and prayed in front of Sheh Naag to know what happened in his absence and he saw how Sesha killed him.
Rocky repented for everything! He even approached Shiavngi with apologies.
Many more such twists and turns await on Naagin 2!
Tune in to watch latest episodes on Sat & Sun at 8 PM!