It's the last day of 2019 and everyone in the Bigg Boss is experiencing mixed emotions. Being away from family and friends can be really difficult and so Bigg Boss planned a fun party for the contestants. The garden area was converted into a party space where music, food, and firecrackers was arranged to bring in 2020! Not only this, a few guests who are also your favourites visit the housemates and add on to the fun. Get ready to witness all the fun and watch the contestants like never before.
Not only this, the contestants are treated to sheer entertainment by the one and only Guthi and Sunny Leone. From picking on contestants to getting them to dance with Sunny, the night was indeed a memorable one for them. It's never a bad idea tune in with Guthi leading her way into the Bigg Boss house, right? 😉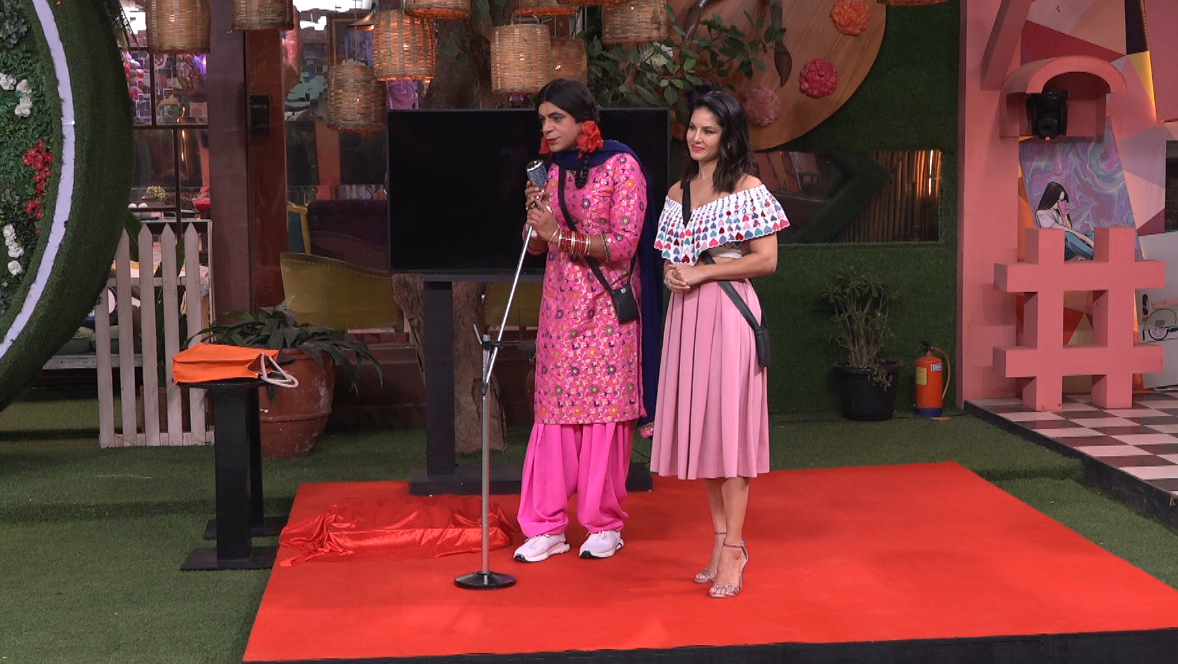 The contestants are also given a task where they have to shoot looks for the Bigg Boss 2020 calendar. Shehnaz being the photographer will have to use the contestants as models with a specific theme for them. Taking fitness, fashion and more as the theme, let's find out how this shoot turns out to be. During the shoot, Paras, Mahira, and Shehnaaz don' t tend to agree on certain things which make way for a tiff which upsets Shehnaaz a lot. Parallelly, a major argument breaks out between Madhurima and Vishal, to an extent where she raises her hand on him! What next?
To know more, put vivo v17 presents Bigg Boss on your watchlist every Monday – Friday at 10:30 pm and Saturday- Sunday at 9 pm only on COLORS.
Catch the latest news and updates @BiggBoss on Twitter, ColorsTv.BiggBoss on Facebook, @Colorstv on Instagram and anytime on VOOT.